---
Shadows

Director – Leon Butler
DOP – Tomek Ciezki
Actor – Seán t O'meallaigh
Music/Actor – Grainne Cotter
VFX – Manus Goan

Filmed on location on the grounds of Ballinahinch Castle in Connemara, Co Galway. The film explores themes of togetherness and separation. The emotional distance that can be between two people even in close physical proximity to one another. I wanted to ask what does separation look like, is there a tenderness of the two from different worlds that created a third space, an in-between space. The Spacesuit came from the David Bowie video for Blackstar which set against the Connemara backdrop made for an amazing aesthetic.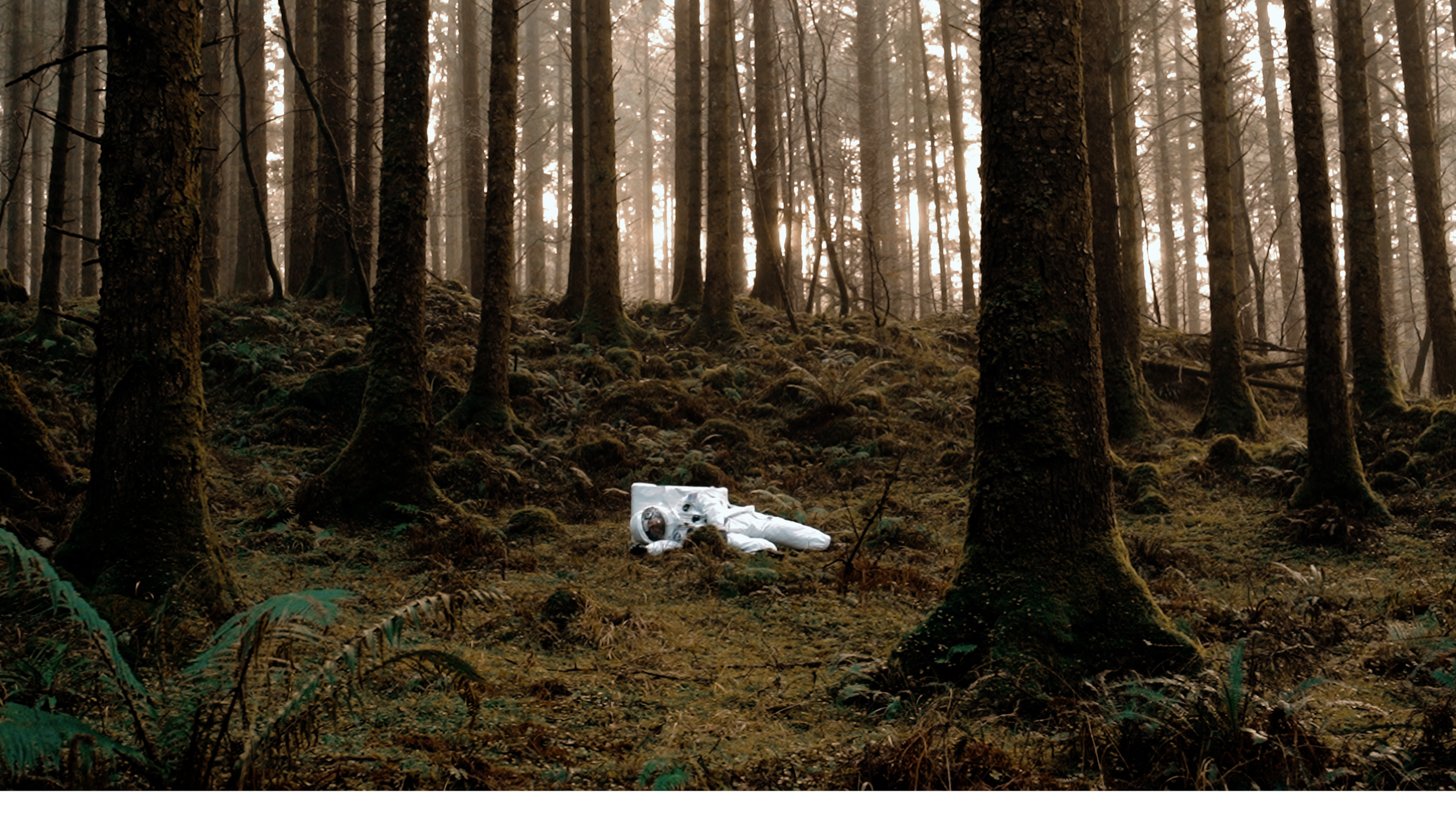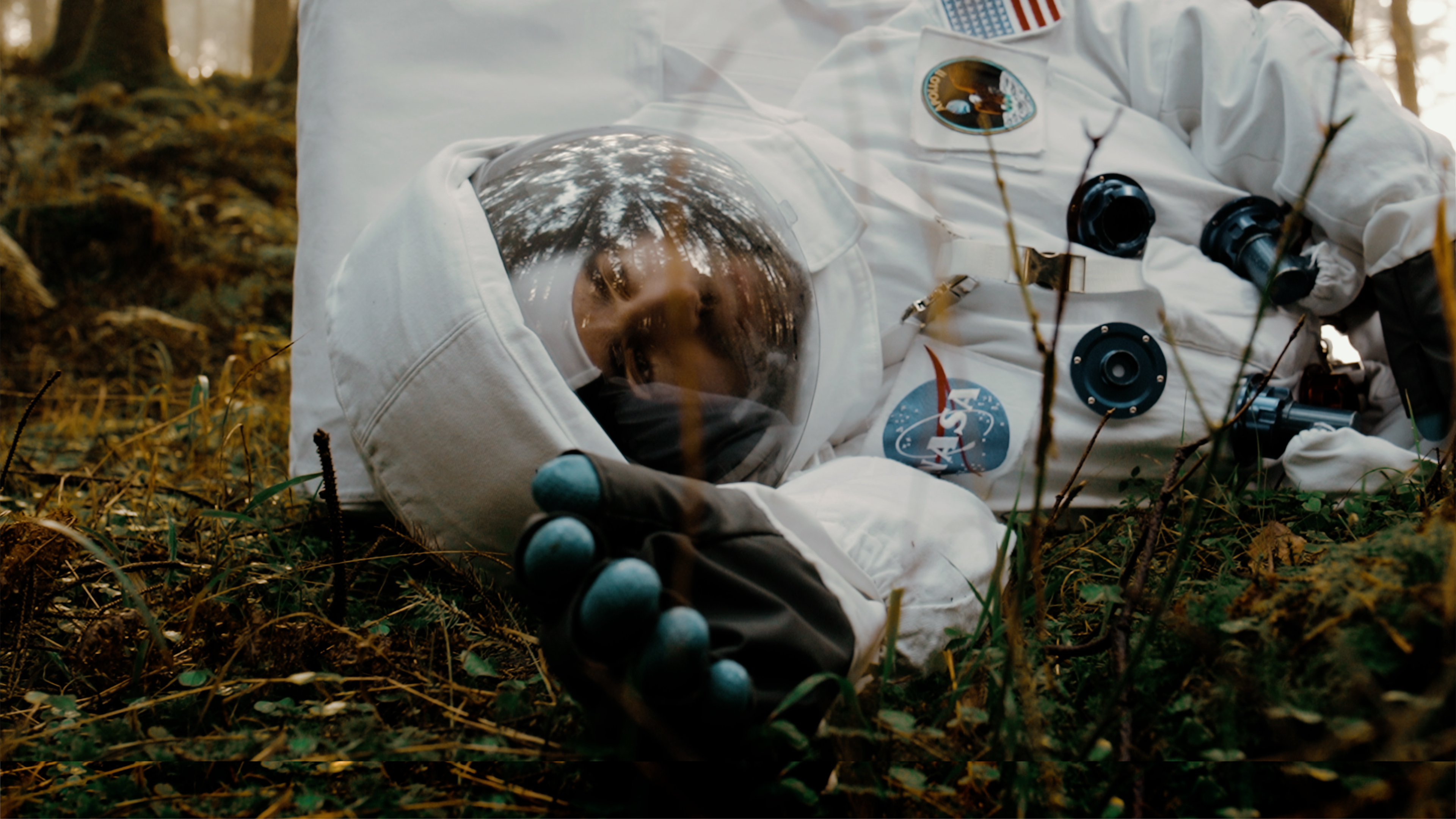 ︎

Because we're focused on a small simple story, we feel our setting should have a pleasing natural feel. We'll build a stylized abstraction and a few key costumes against the forest colours. Clean and simple. The green hue will bring a brightness to the story as well as provide an ideal backdrop for the story elements.

This cannot feel like an effects driven film; we must keep the feeling of natural performance. The down to earth personalities of the performers, their authentic actions, are always foregrounded.

Like's a child's imagination, this should be filled with magic and lots of colour in unexpected world of texture and depth to it as well, sometimes obvious and sometimes subtle. It will seem crazy, it will certainly look strange, and very much not what a music promo be, but subconsciously, viewers will too, feel the visceral energy put into the film.


That beautiful, uninhibited childlike imagination that almost shocks you with how pure it is. We want to be subtle – a hint here, a note there... not too much of one thing ever... and then suddenly you're intoxicated by it without ever noticing it.

︎